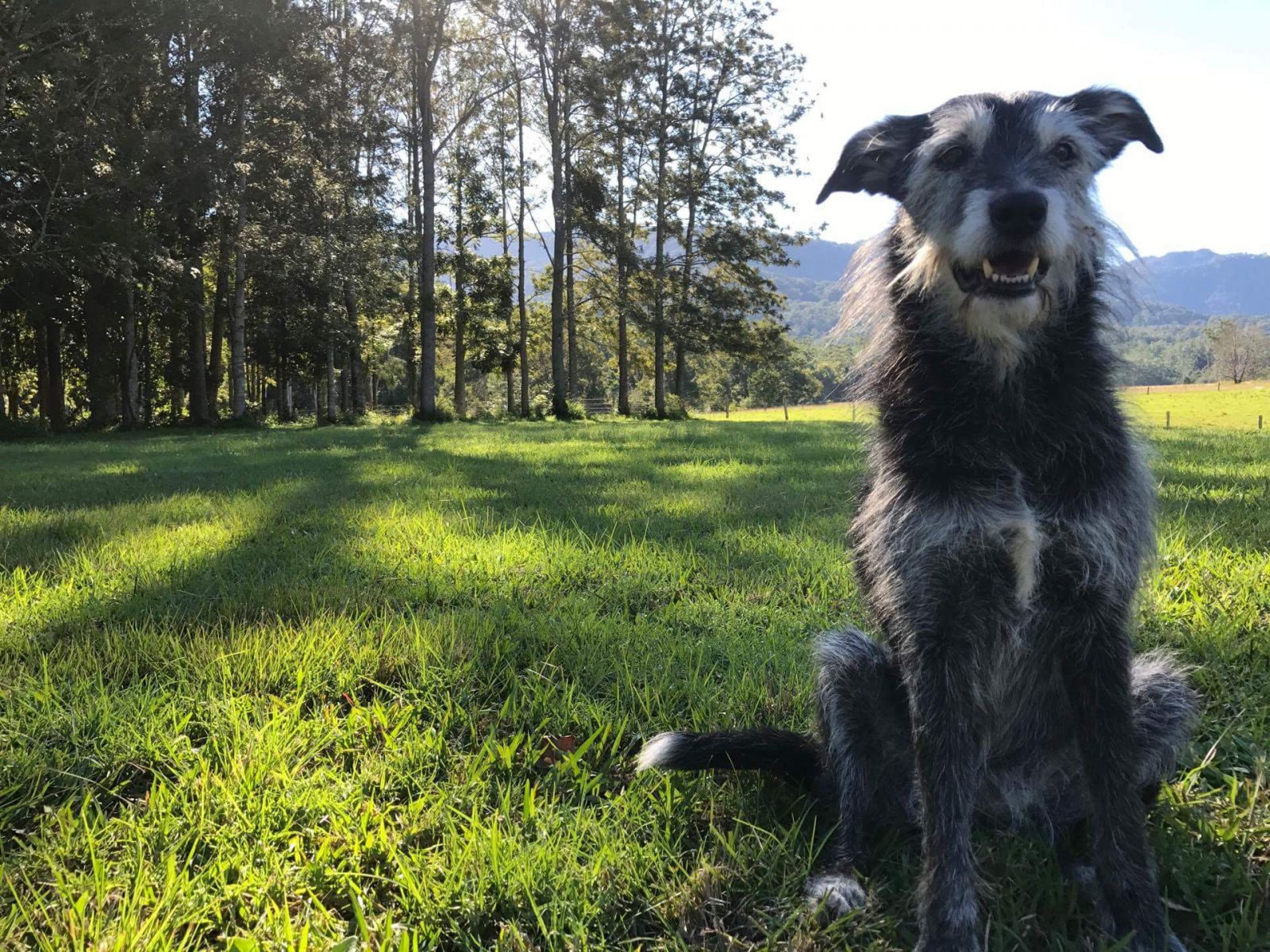 Marley the Windsong wonder dog is an Irish Wolfhound/Border Collie cross and came into our lives in 2009. She was 5 years of age back then with a heap of energy and all the traits of a good lurcher (a scent and sight hound) and will always let me know with a very specific bark and behaviour pattern when there's a snake about. She's finally starting to slow down now that she's reached the grand old age of 14 (that's 98 in human years).
Her daily routine starts with a morning constitutional and she acts as my alarm clock every day to make sure she doesn't miss out. Although she likes a walk, her first love is to be taken for a ride in the car and is always on the alert for the jingle of car keys. When she hears that prompt she's faster than a speeding bullet in getting herself to the car. Marley's not as agile as she used to be, so all 25 kg of her has to be lifted into and out of the car. She's a well behaved property dog and although she doesn't get left very often, when she does have to stay behind she's very good about staying on the property and does her job of keeping an eye on things. She's not one to wander.
My work as a home based wind chime manufacturer has me walking to and fro between sheds gathering components, standing still stringing for hours on end, going in and out of the house to do odd tasks and she is always lying near me when I'm on the job or right behind me when I'm on the move. It drives me crazy at times but if she wasn't there I'd really miss her.
The beauty of a faithful companion like Marley is that you love her more the older she gets.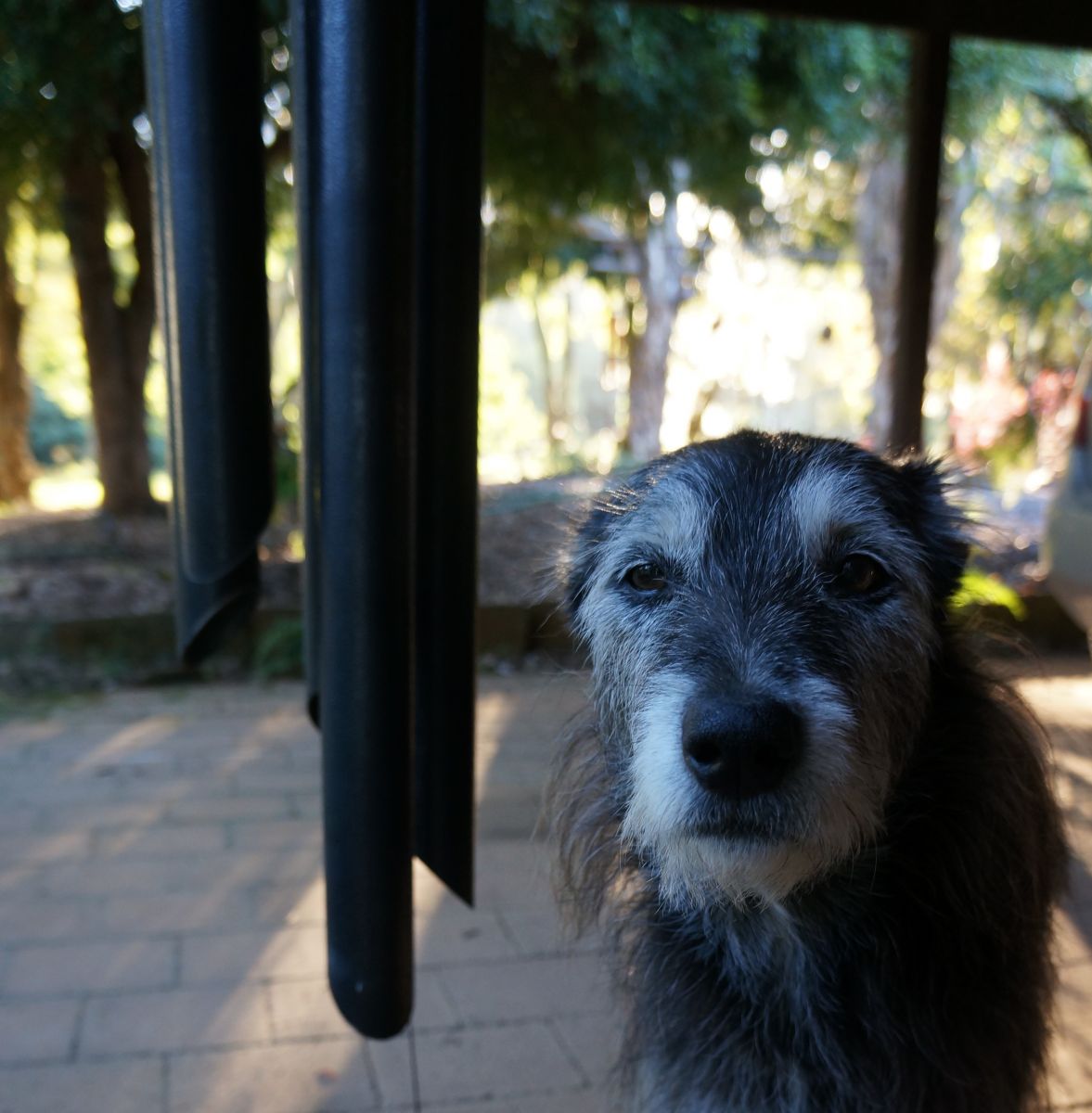 A Salute to Marley

Graham Coffey on 4 February 2019

You are fortunate to have such a beautiful friend Having once owned a pooch with similar traits, and appearance; a scruffy, I can appreciate the attachment and love, that is conveyed within your word description. I wish you and Marley the very best....and many more years, of what is obviously a devoted two way friendship.





Windsong Chimes Response
Thank you for your heartfelt comments