Memorial Wind Chimes

Our beautiful, hand made and precision tuned wind chimes make the perfect memorial to remember a loved one. When hung from a tree or nearby verandah, and every time a gentle breeze passes through you'll remember they are not far. Made to the highest quality, and with a little TLC, our chimes will last for generations.
With our engraving service, you may personalise any of our wind chimes with your personal and everlasting message. The graphic below illustrates the size of our chimes, please see our engraving services.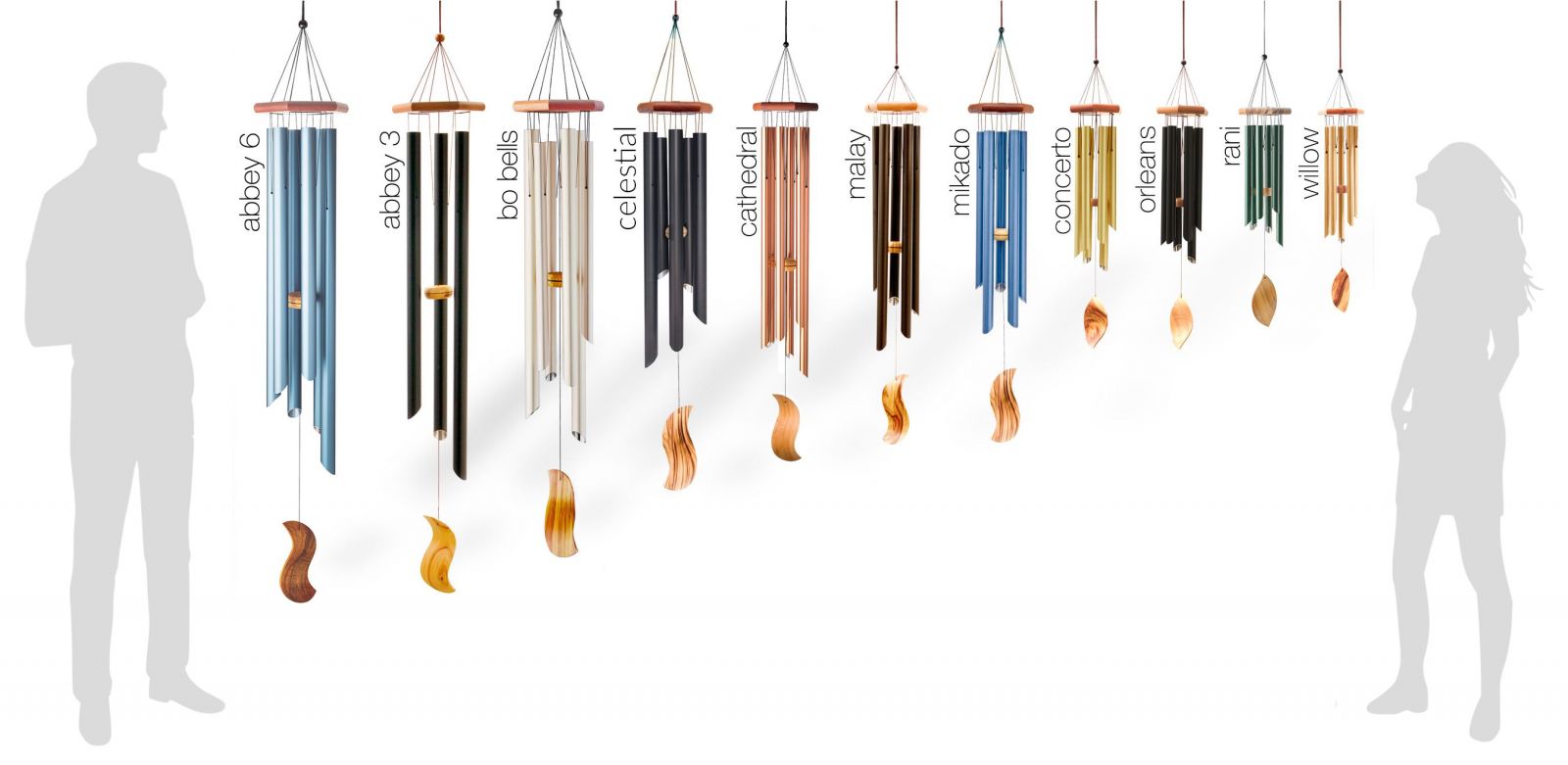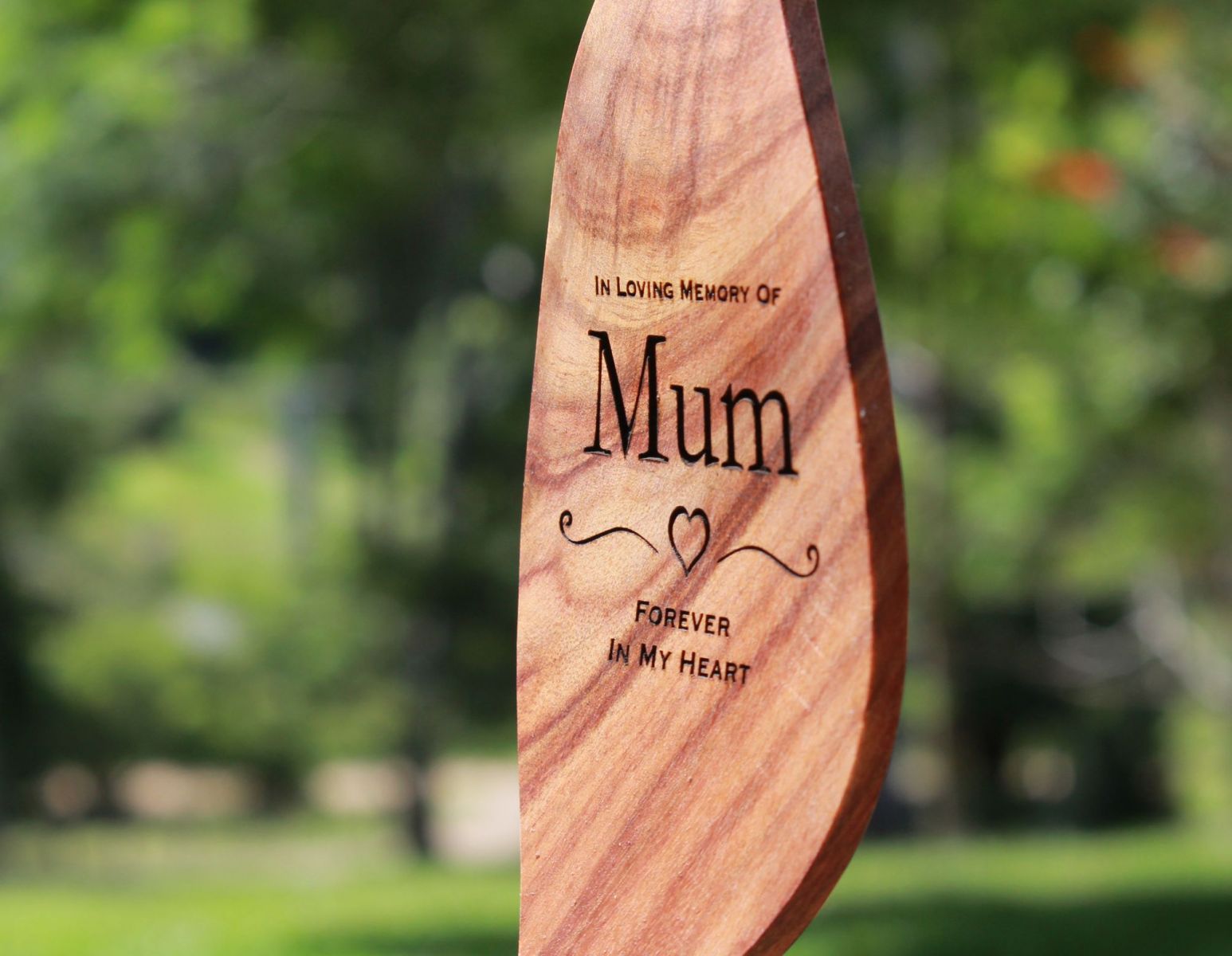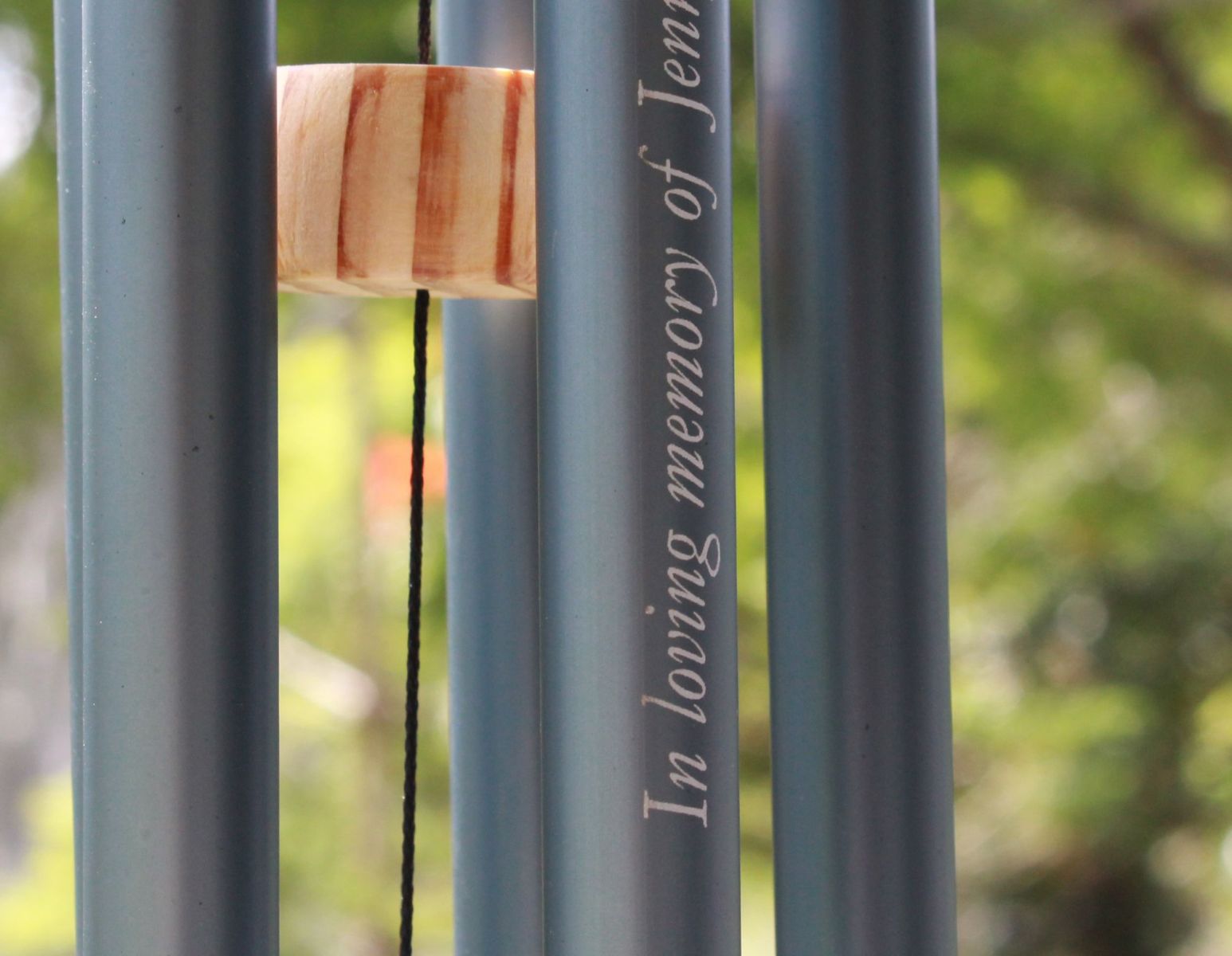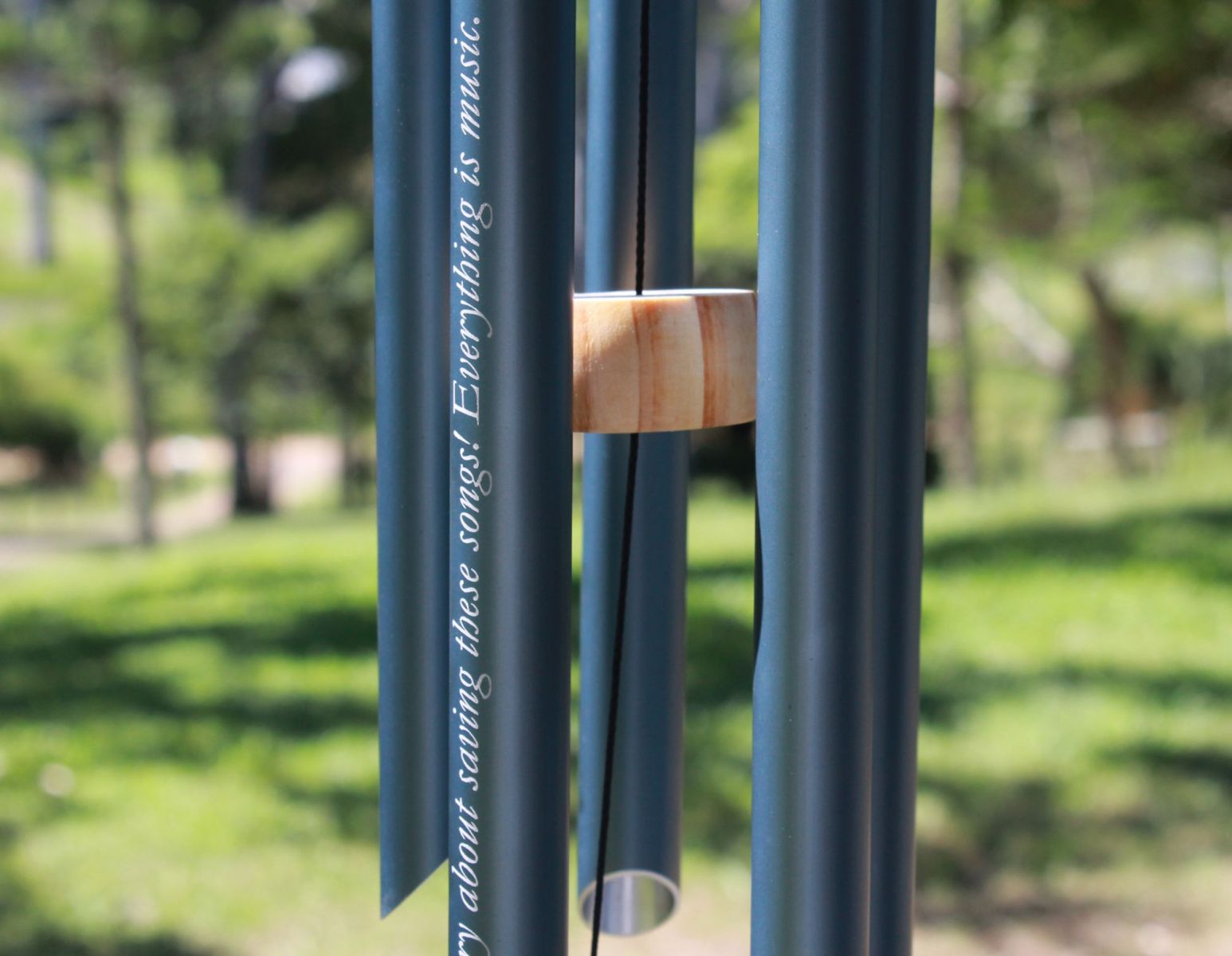 HOW TO CHOOSE YOUR WIND CHIME
We have designed an interactive listening experience to help you choose from the range of Windsong Chimes. The first step is to listen to the various tunings to determine the pitch and melody that suits your temperament. The sounds are of three main types. The chime in Minor scale is contemplative (Abbey, Bo Bells, Rani and Celestial) and in Pentatonic scale is tranquil (Willow, Concerto, Malay and Mikado) and in Major scale is festive (Cathedral). To help you understand the various emotional responses the different tunings of our wind chimes can invoke, here is a guide.
Calmness and relaxation
Wind chimes with a pentatonic tuning have been developed to soothe and relax. Each of our calmness and relaxation wind chimes have been tuned to calm the mind, body and soul.
Contemplation and meditation
Wind chimes with a minor tuning have been developed to enhance contemplation and meditation. Each of our contemplation and meditation wind chimes have been tuned to bring on mindfulness and a connection with the elements.
Revitalisation and inspiration
Wind chimes with a major tuning have been developed to stimulate the senses and celebrate special and festive occasions. Our revitalising and inspiring wind chimes have been tuned to invoke outward and uplifting feelings and to honour each day in all its glory.
Tranquillity and harmony
A simple method of placing a rubber band around the middle of the timber striker will mute the notes of some of our extra-large wind chimes but increase the harmonics to create a humming resonance. Our tranquil and harmonic wind chimes have been tuned to resonate within you in your peaceful surroundings.
Please browse our range of tuned wind chimes, once you've chosen one, simply add engraving and your personal message.
---