Leave an enduring personal message for a loved one.
Our engraving service leaves a dark burnt effect in the inscription as shown on the wind sails in these photos. Please note this darkness may fade back to natural wood over time depending on exposure to weather, however the depth of engraving will remain permanent and readable.
Once engraved we give the wind sail a fresh coat of oil before posting, leaving a lovely natural fragrance when you open the box.
We also engrave on the aluminium pipes, which removes the anodised finish leaving a permanent inscription, see samples below.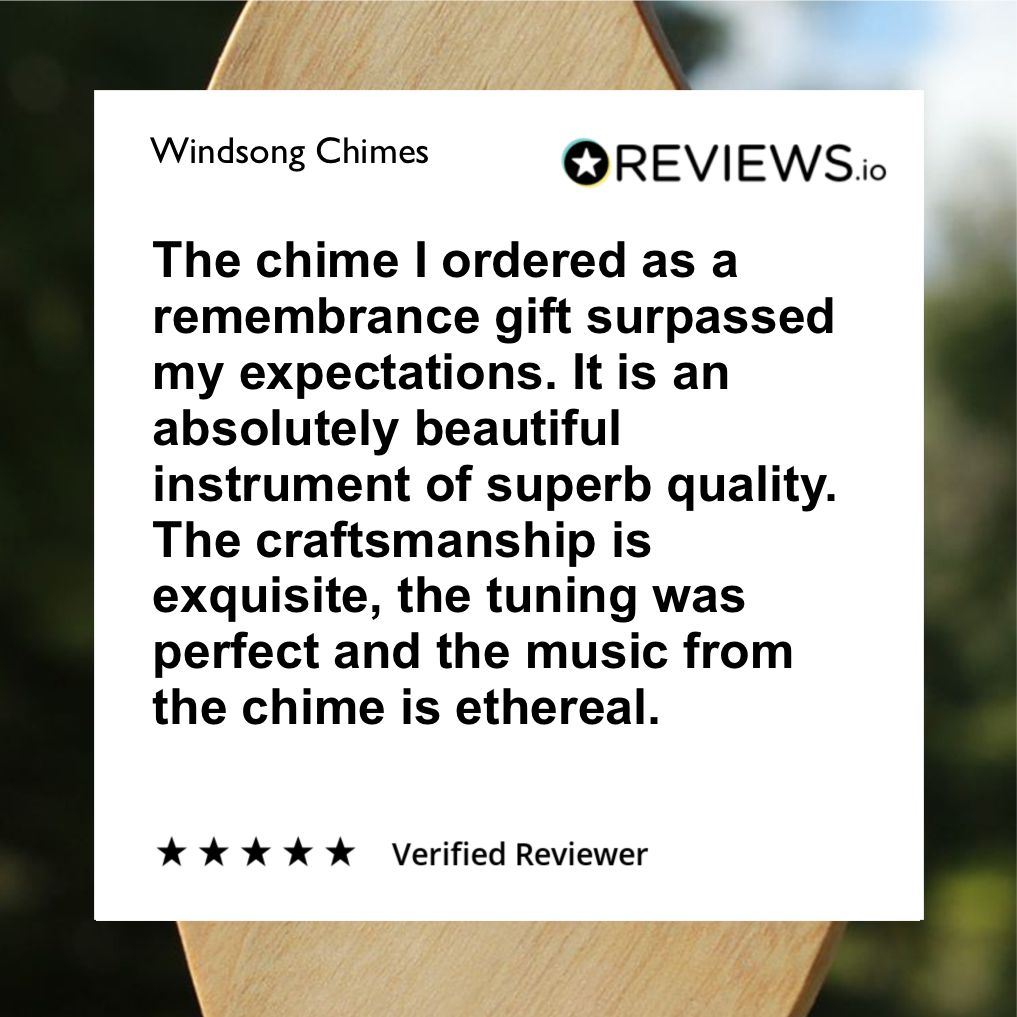 Special occasions - Design your own ($45)
This is popular for special occasions such as birthdays, anniversaries, weddings and Mother's Day, new baby, new home etc.
Insert your own words and instructions, we can include different icons too, such as butterfly, wedding rings, champagne glass, hearts, etc. and don't worry, we will send your a draft layout before proceeding. If you need some inspiration, please browse our gallery of custom designs.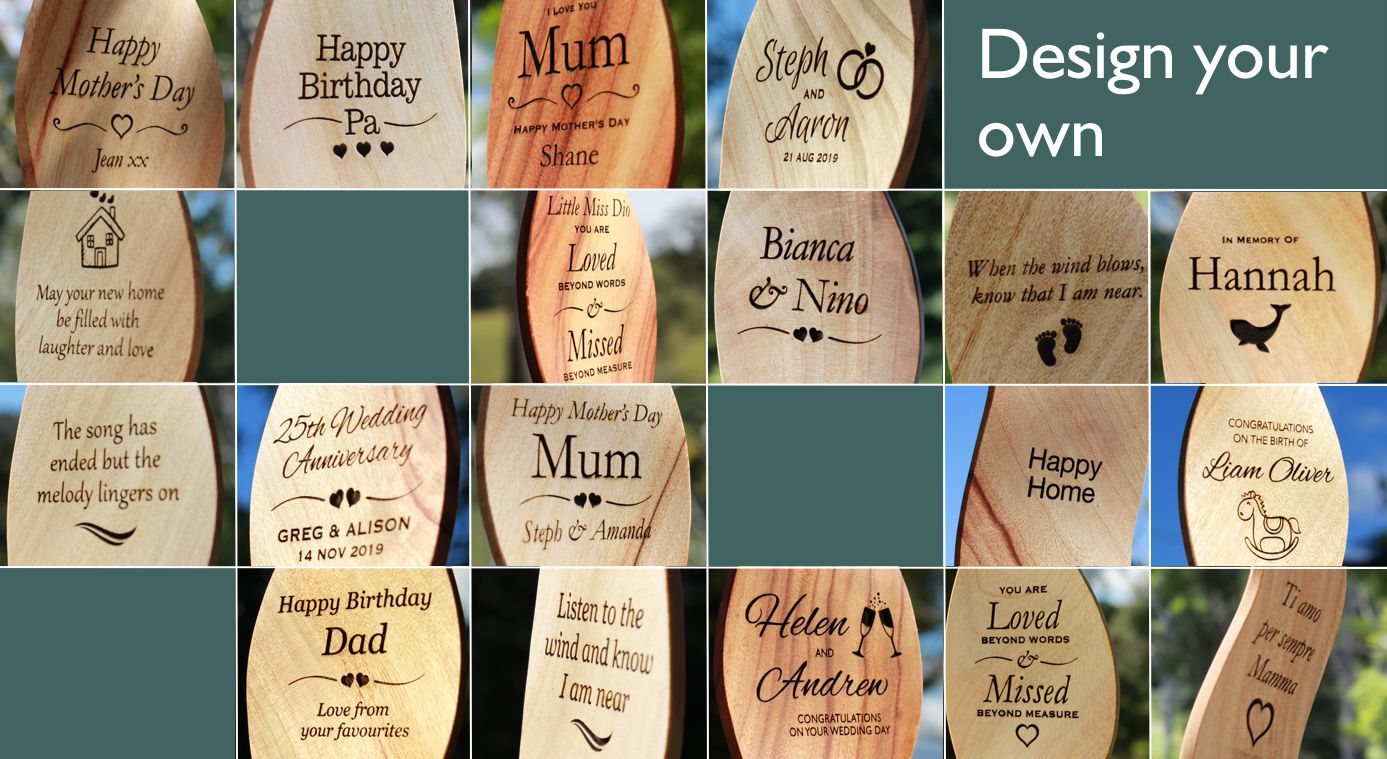 Memorial and sympathy
Our beautiful, hand made and precision tuned wind chimes make the perfect memorial to remember a loved one. When hung from a tree or nearby verandah, every time a gentle breeze passes through you'll remember they are not far. Made to the highest quality, and with a little TLC, our chimes will last for generations.

How to order.
Browse the designs on these pages for inspiration
Browse and listen to our wind chimes (all of our chimes can be engraved)
Once you've chosen your chime and colour, select an engraving option from the drop down list (eg, Design your own, Listen to the wind, etc.)
Enter instructions if needed - we always send you a design first if we are in any doubt.
Select gift wrapping if required and enter gift tag message
Click on 'Add to cart'
Our engraving charge allows for one side of the wind sail, or one pipe to be engraved. If you would like both sides of the sail engraved, or an extra pipe, please order our extra engraving service in addition to your engraving with the wind chime.
Listen to the wind ($35)
Up to three words can fit in this design, e.g. John Andrew Smith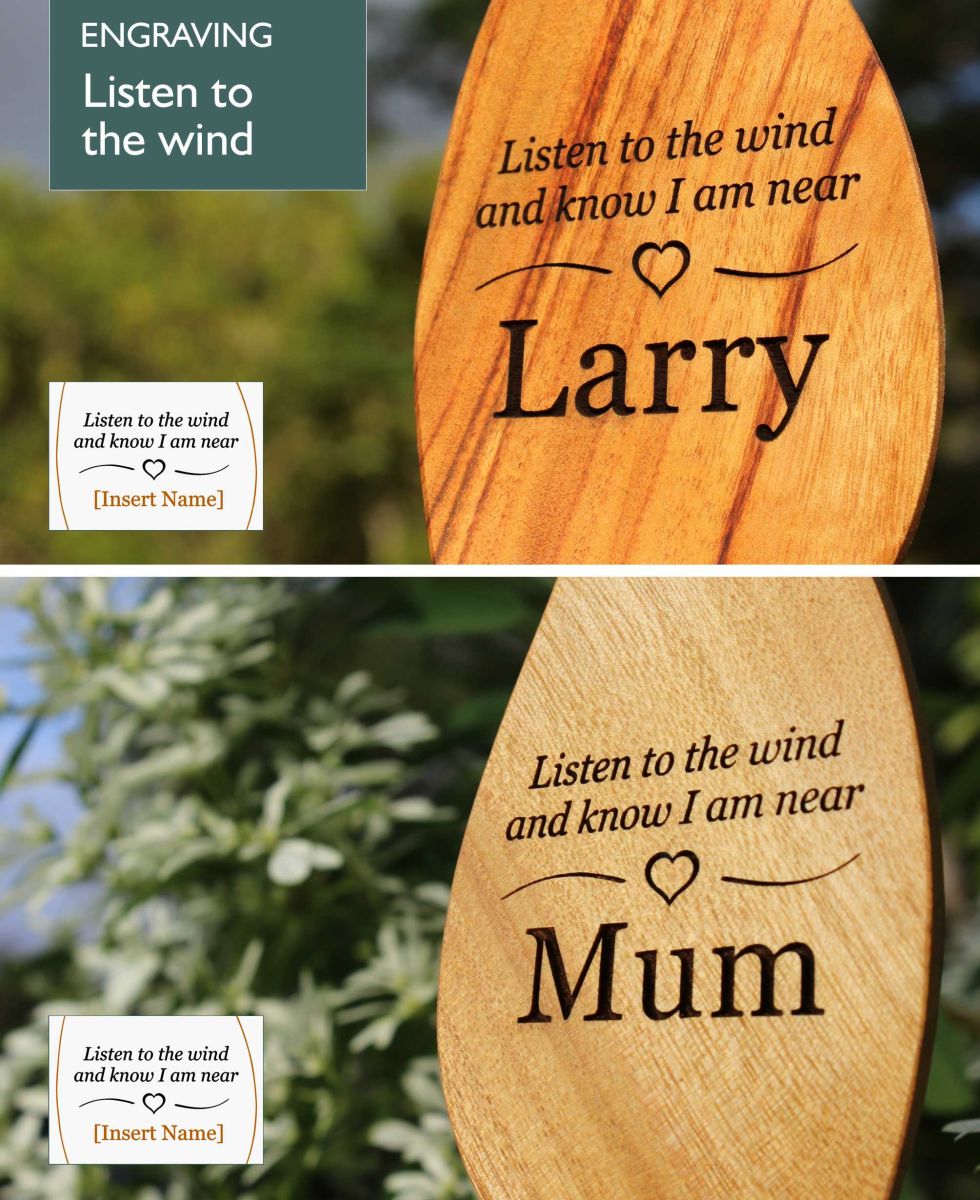 In loving memory ($35)
This design is suited to one personalised word, e.g. Dad, Mum, Sarah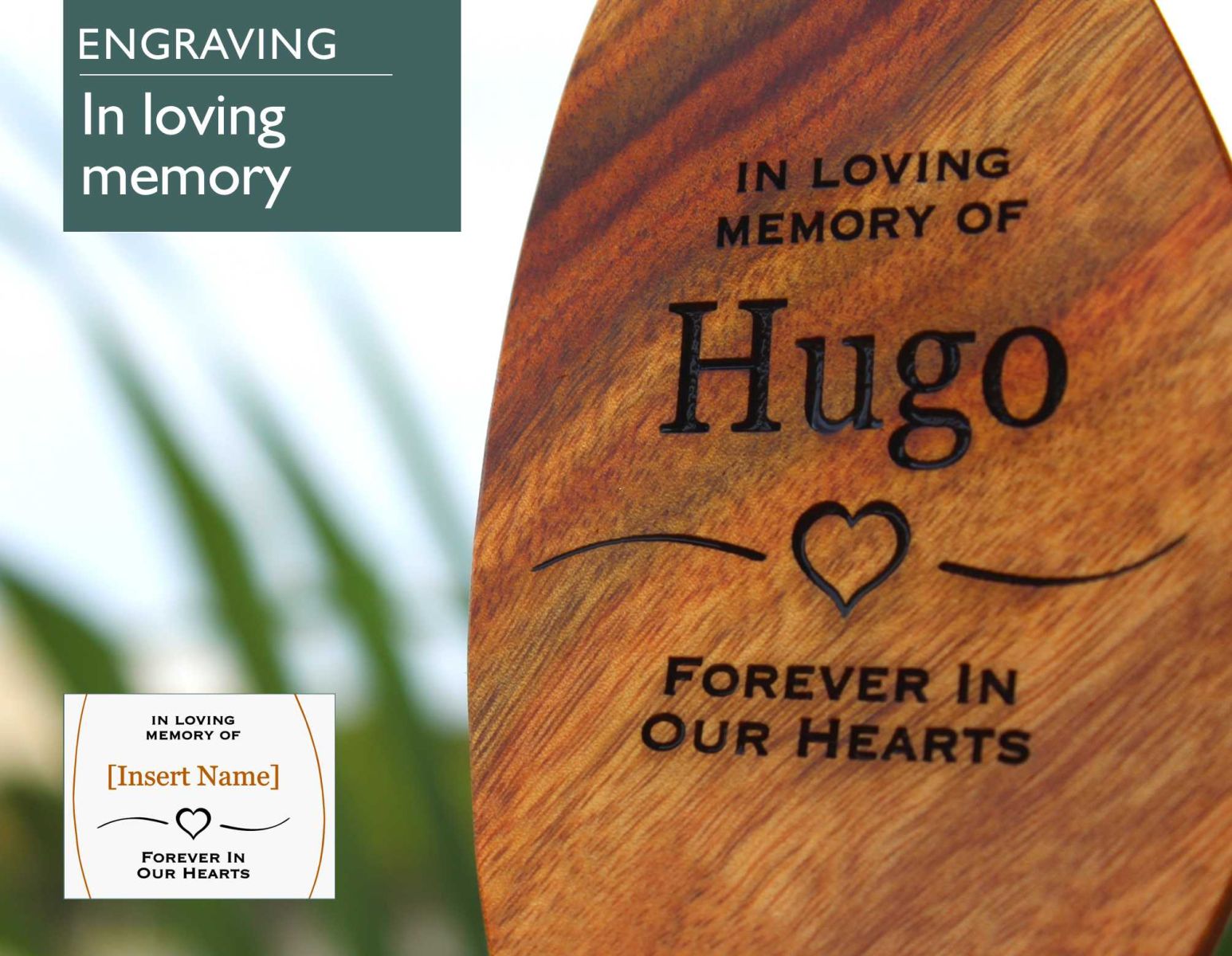 Pet memorial ($35)
This design with paw prints is suited to one personalised name, e.g. Buddy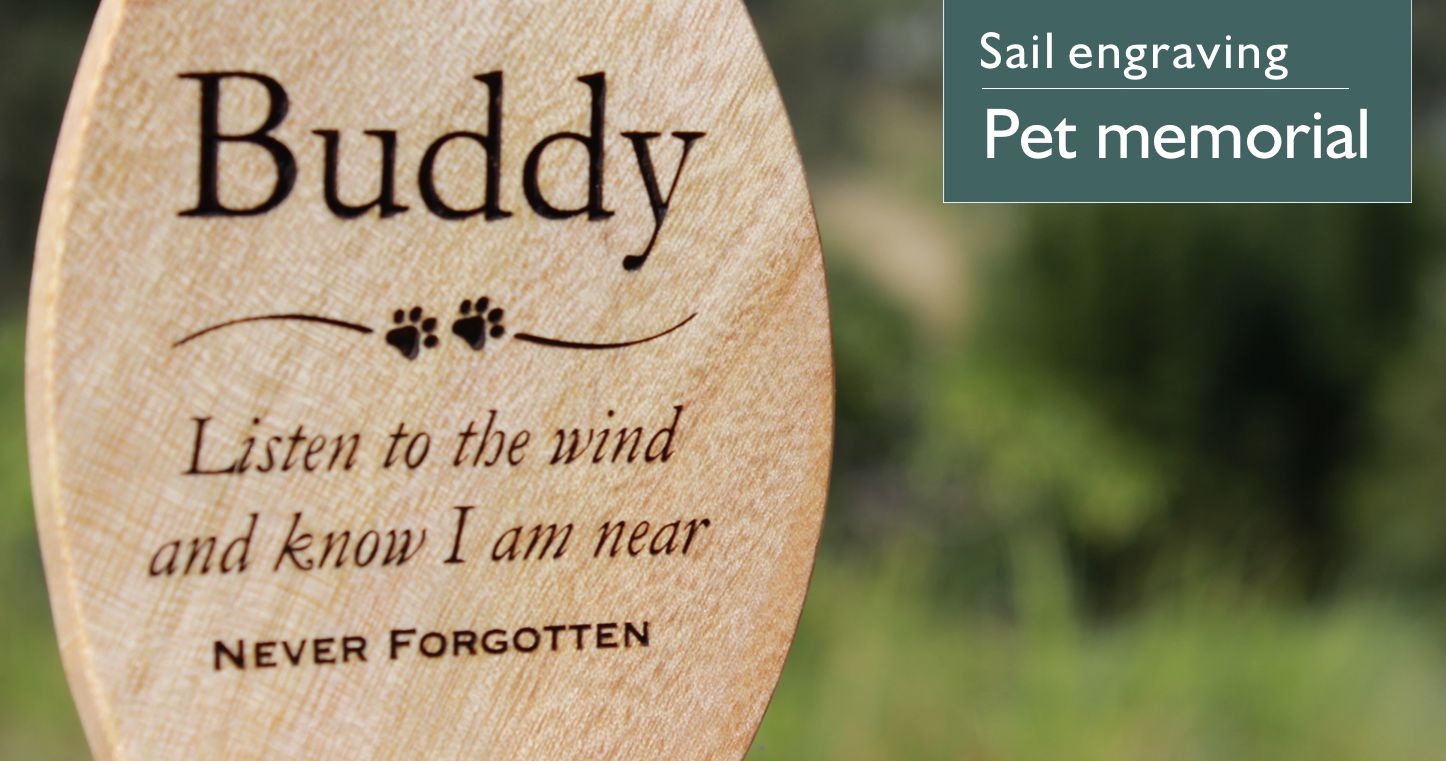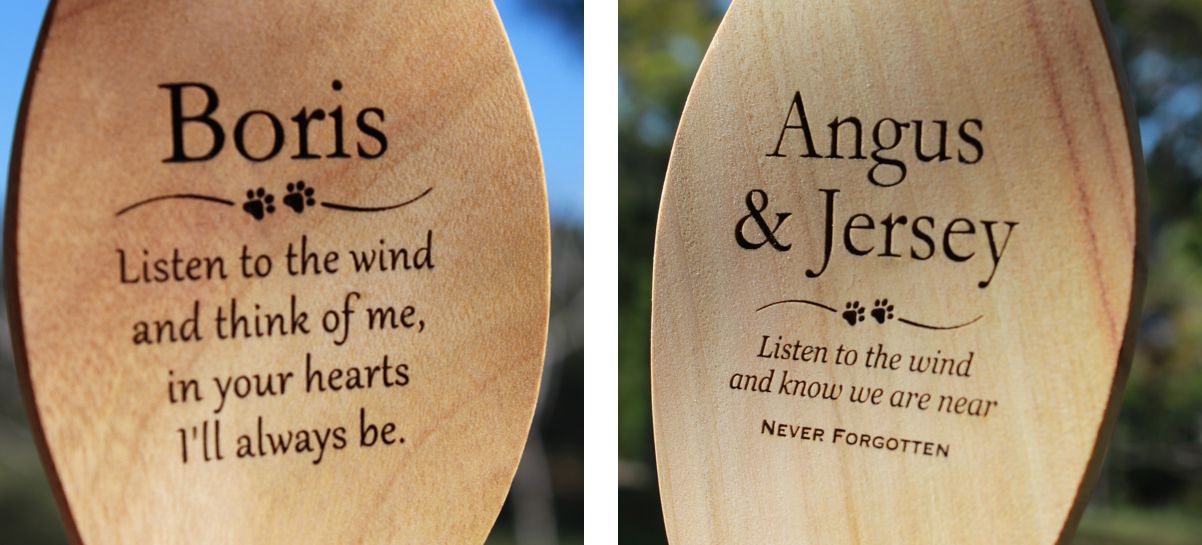 Pipe engraving ($45 for first pipe, then reduces)
Insert up to around 14 words on one of your wind chime's pipes. For ideas take a look at some of our customers' samples.