We believe our wind chimes will last your lifetime and with a little TLC they can be enjoyed by future generations.
The weather is obviously the biggest factor to affect the life of your chime, although we can't deny we like a little bit of wind!
Depending on your local climate and the hanging conditions, the Australian sun will affect the cord over time. While the cord is UV protected polyester, it will show signs of deterioration after years in direct sun.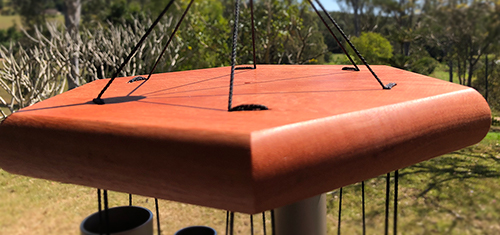 The wooden components have been oiled when new, and it is good practice to oil them from time to time. You only need a small bottle of oil and you can dab it on a cloth and rub it on the timber. Oil such as Gilly's Alfresco Timber Oil or similar is usually available at your local hardware store. We suggest you buy the smallest bottle you can get, as a little goes along way, we have small 50ml bottles available here.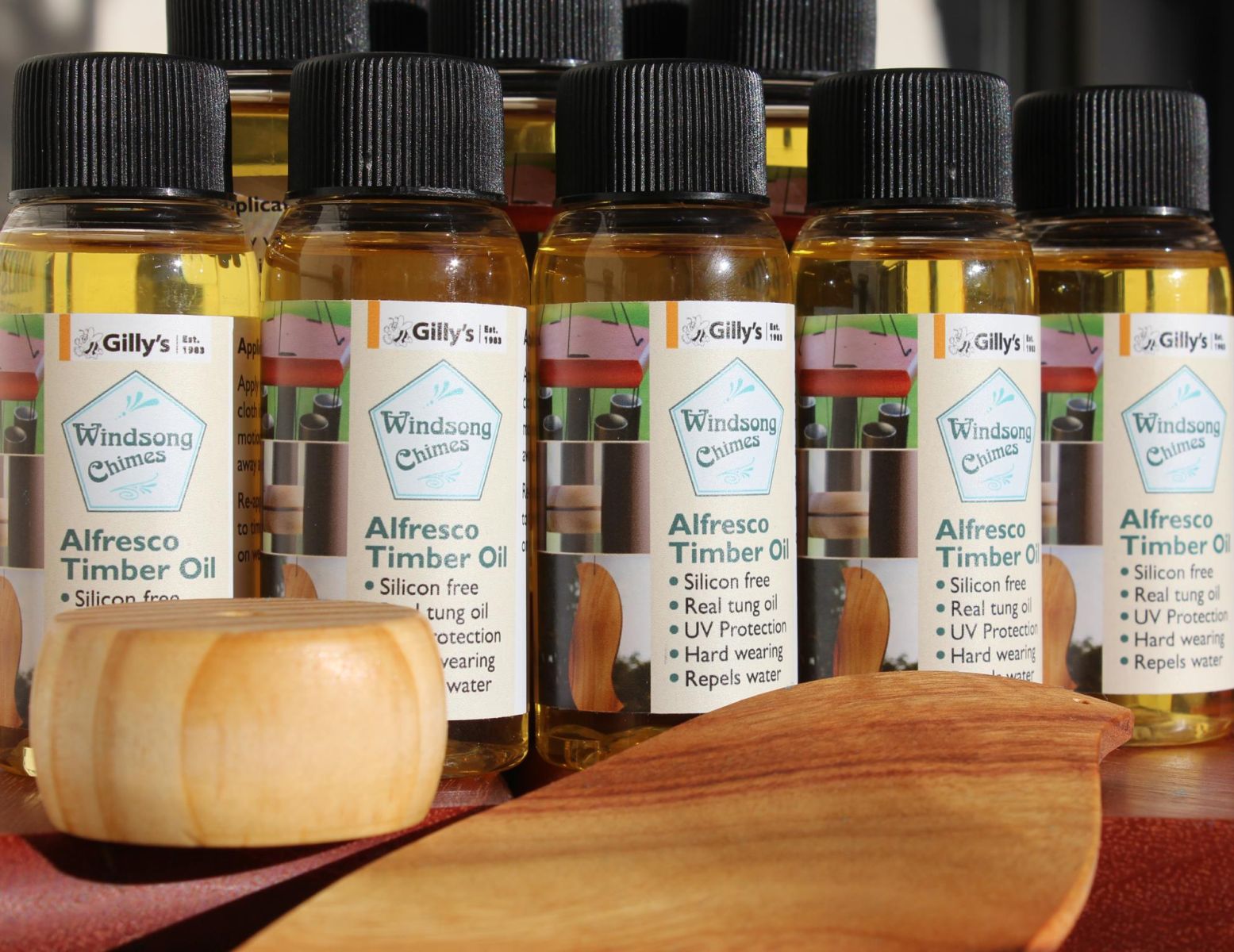 The photo below shows a 20 year old weathered and untreated Concerto wind chime top. We gave it a light sanding and two coats of fresh oil which brought it back to life. If you oil your chime once or twice a year it should retain it's deep red colour and prevent the grain from splitting. Oiling will prevent the wood drying and slow down the chance of it turning grey over time.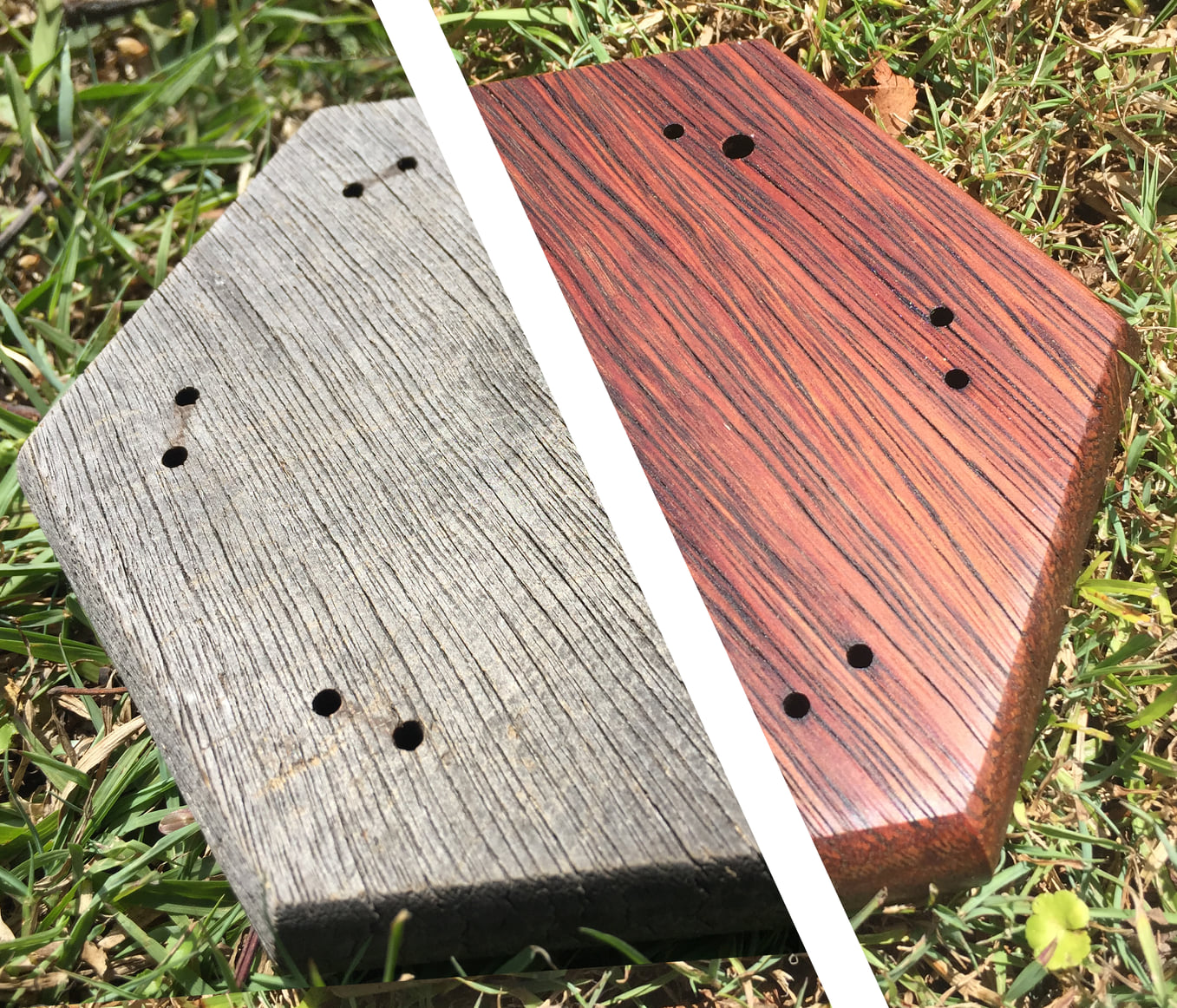 The aluminium pipes will go on and on and on - you don't need to worry about these, they will retain their tuning and the anodised finish will not corrode. If the inside of the flutes lose their shiny finish, you can buff it with some steel wool. See example below from the same weathered 20 year old chime.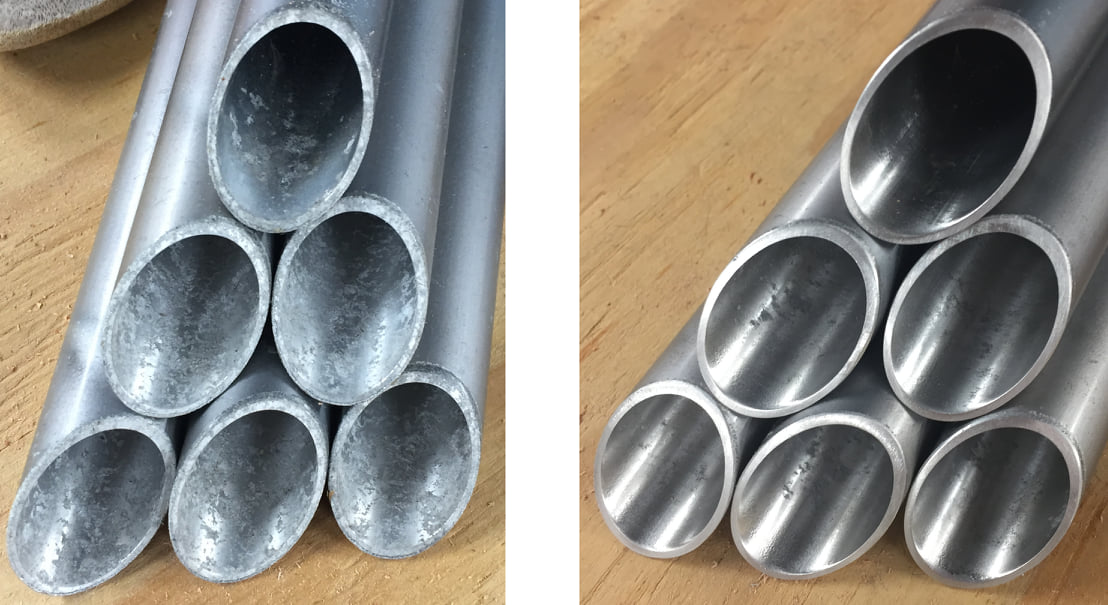 To this day we still receive original 80's made wind chimes for refurbishment and enjoy giving them the care and attention they need to provide their owners with another few decades of enjoyment. For information on this see our refurbishing page.