If you're looking for a unique pet memorial that will keep on giving and last for generations, take a look at our Pet Memorial and Pet Cremation Ashes Willow wind chimes. The Willow chime is tuned to a C pentatonic scale, it's a gentle chime that won't impose, it provides an infinite variety of delicate melodies, making it a wonderful gift for a loved one who may be experiencing a tough time after losing a cherished pet. Please have a listen while you're here...

Pet Memorial Willow Wind Chime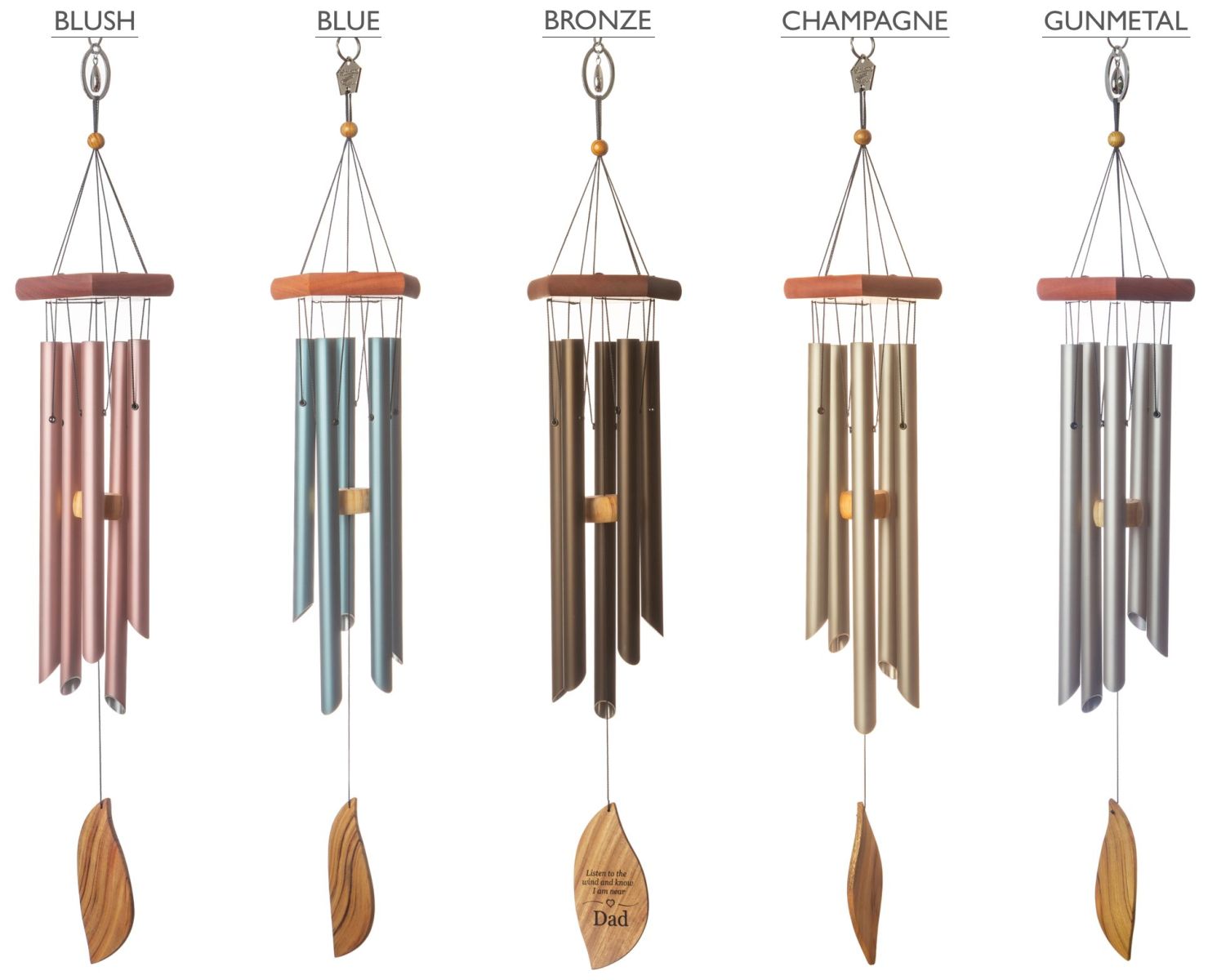 Below are the pre-designed engraving templates included with the Pet Memorial and Pet Cremation Willow chimes. If you'd rather choose a different chime and/or custom engraving,
click here to see examples
.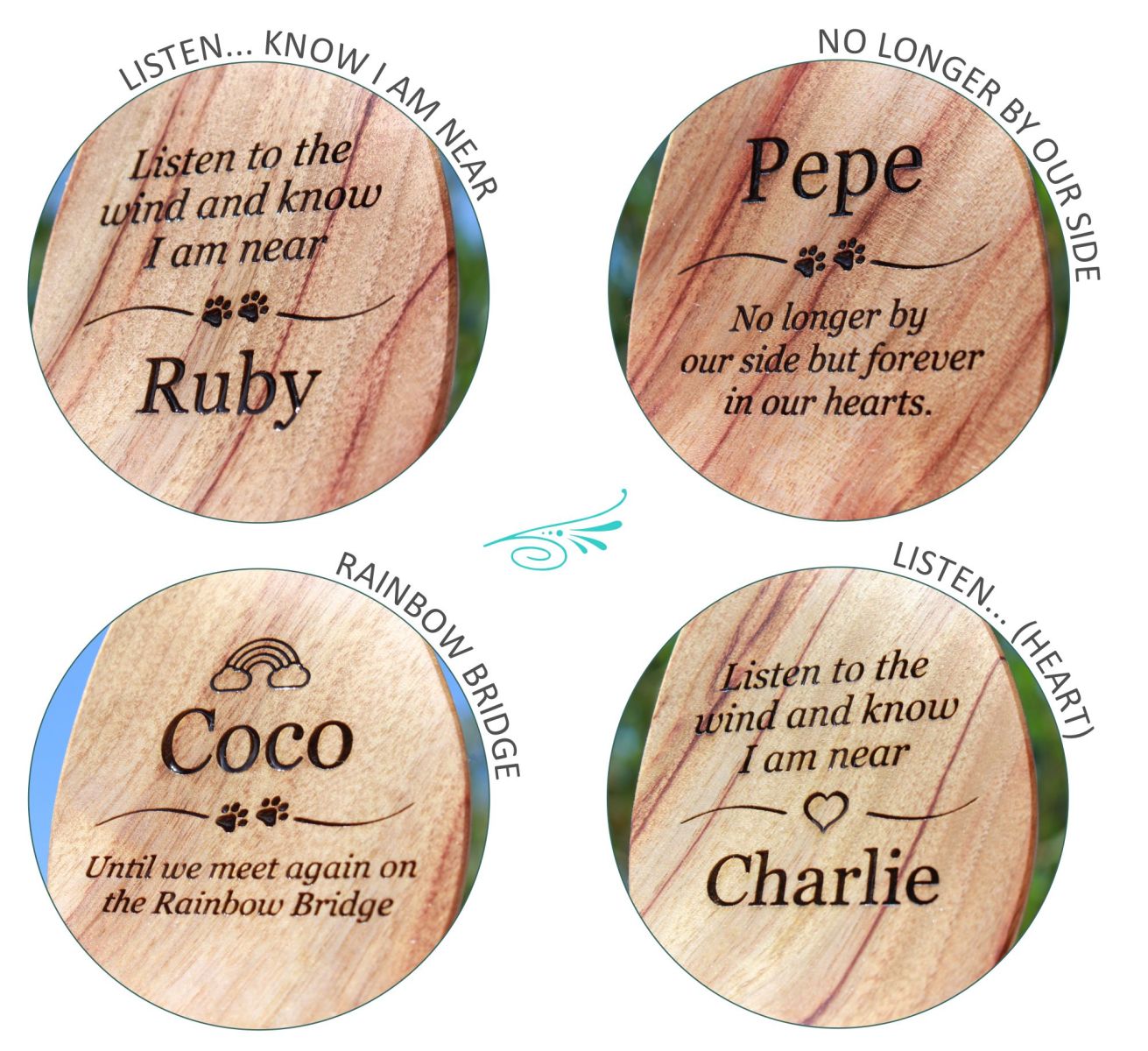 Pet Cremation Ashes Willow Wind Chime
This is our Pet Cremation Ashes Willow wind chime with a built in polished stainless steel pendant. Like a very small ashes urn, it holds a nominal amount of ashes and comes with a filling kit, as pictured below.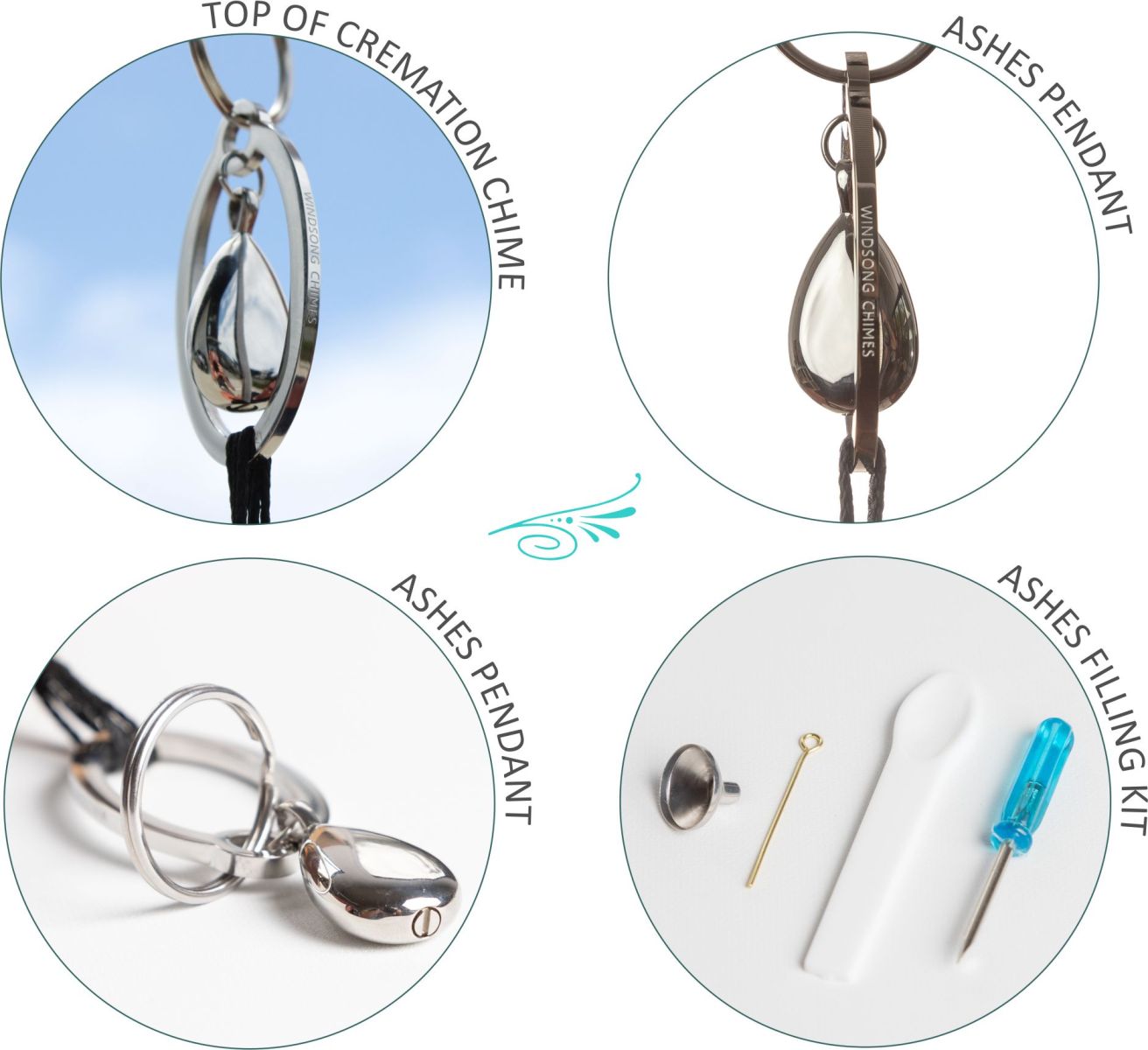 A little about Windsong Chimes
Since 1985 Windsong Chimes has hand made precision-tuned, instrument quality wind chimes designed to reflect the timeless beauty and charm of music created by the wind.
We only use sustainable native Australian timber, and our long lasting, lightweight and rust free aluminium pipes are anodised for surface colour and protection.
When you contact Windsong Chimes you'll be talking to us, the owners and makers. We proudly use our skills in fine metal work, wood work and design to produce what we believe are Australia's finest wind chimes.