Following the popularity of this colour on our Willow chime, we're pleased to announce Blush has been added to our Concerto, Sanctuary and Cathedral wind chimes.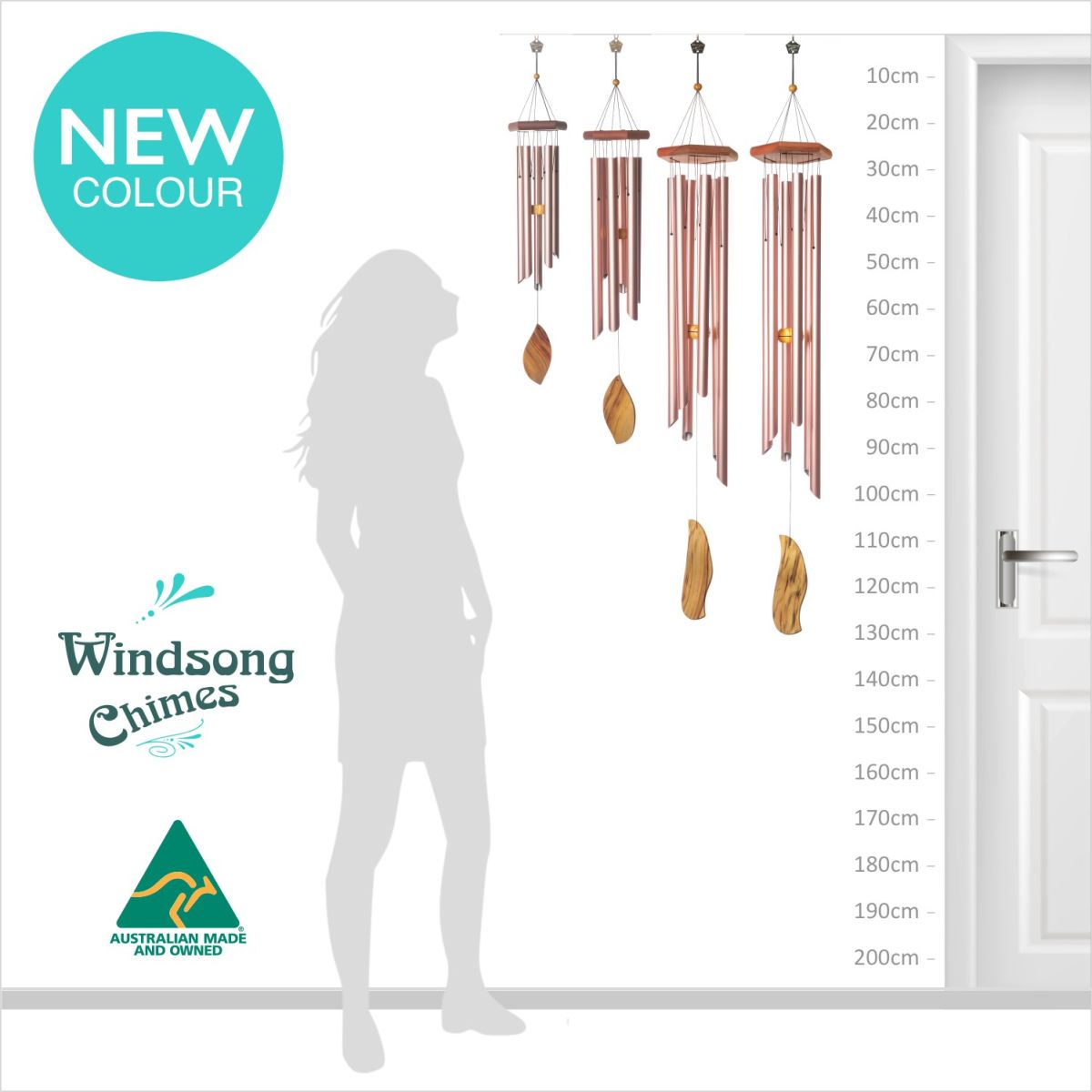 The Concerto wind chime has been an enduring favourite since the 80s, it combines lyrical melody with refreshing clarity and lightness of tone. With a hanging height of 88cm it's a medium sized wind chime. Tuned to Bb Pentatonic, is has 6 organ fluted pipes of 25 mm diameter. As seen in photo below.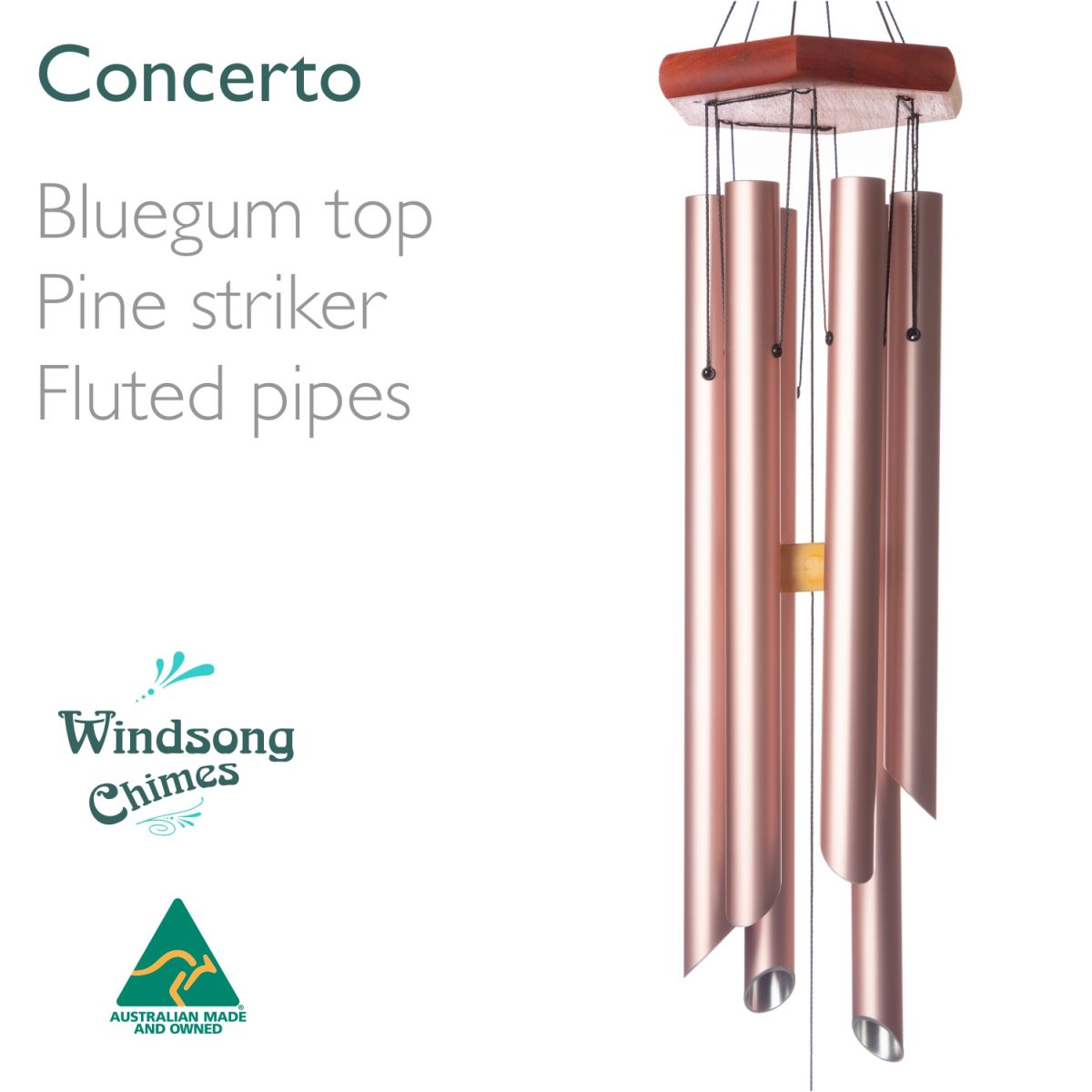 The larger Cathedral wind chime provides majestic sounds of European church bells and expresses festivals and celebrations. With 6 organ fluted 25mm diameter pipes, and a longer hanging height of 130cm, the Cathedral wind chime sound is very readily recognised as outward and happy.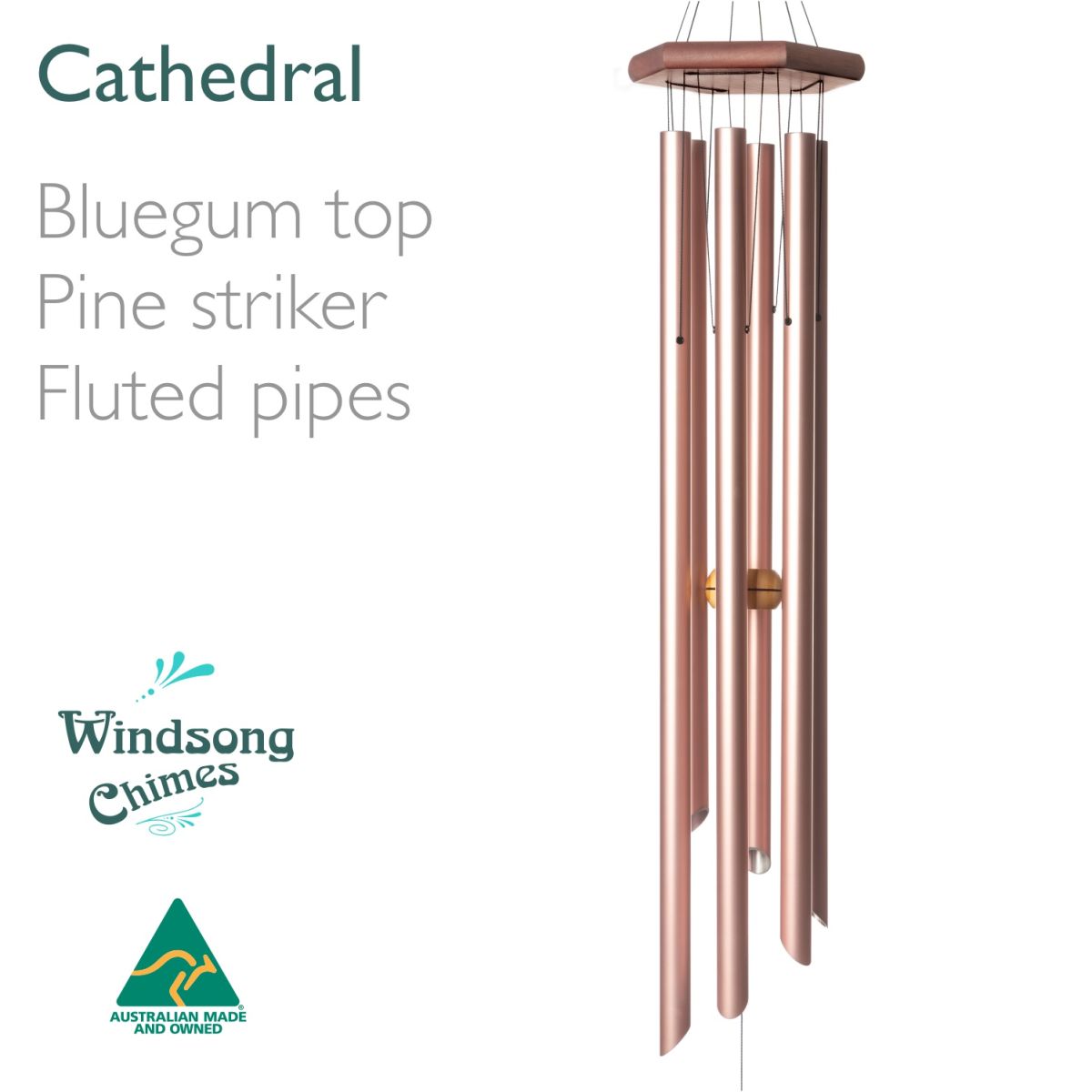 The calm, friendly sound of the Sanctuary chime was designed for Windsong Chimes by meditation music composer, Christopher Lloyd Clarke. The Sanctuary chime has a crisp, clear tone with excellent sustain, and a melody that is laid-back, familiar and welcoming.