Stepping into your garden in spring time is an invitation to witness nature's reawakening. Bees dance from blossom to blossom, conducting their ancient pollination rituals, while butterflies flutter by in an intricate ballet of colours. The touch of a gentle breeze carries with it the delicate scent of fresh blooms and hopefully tranquil melodies from your wind chime.
Now there's a certain beauty in an old weathered wind chime that's provided years of service and it goes to show old wind chimes get better with age and maturity. Just like a much loved pet, you get more fond of them as they age. But there comes a time when they need some tender loving care and it's best to return them to us for refurbishment.
With your newly refurbished wind chime, your garden once again becomes your sanctuary for introspection and rejuvenation, offering respite from the hustle and bustle of daily life.
Wind Chime Refurbishing
Here's a pic of some old chimes exposed to the weather in rural South Australia since the 1990s...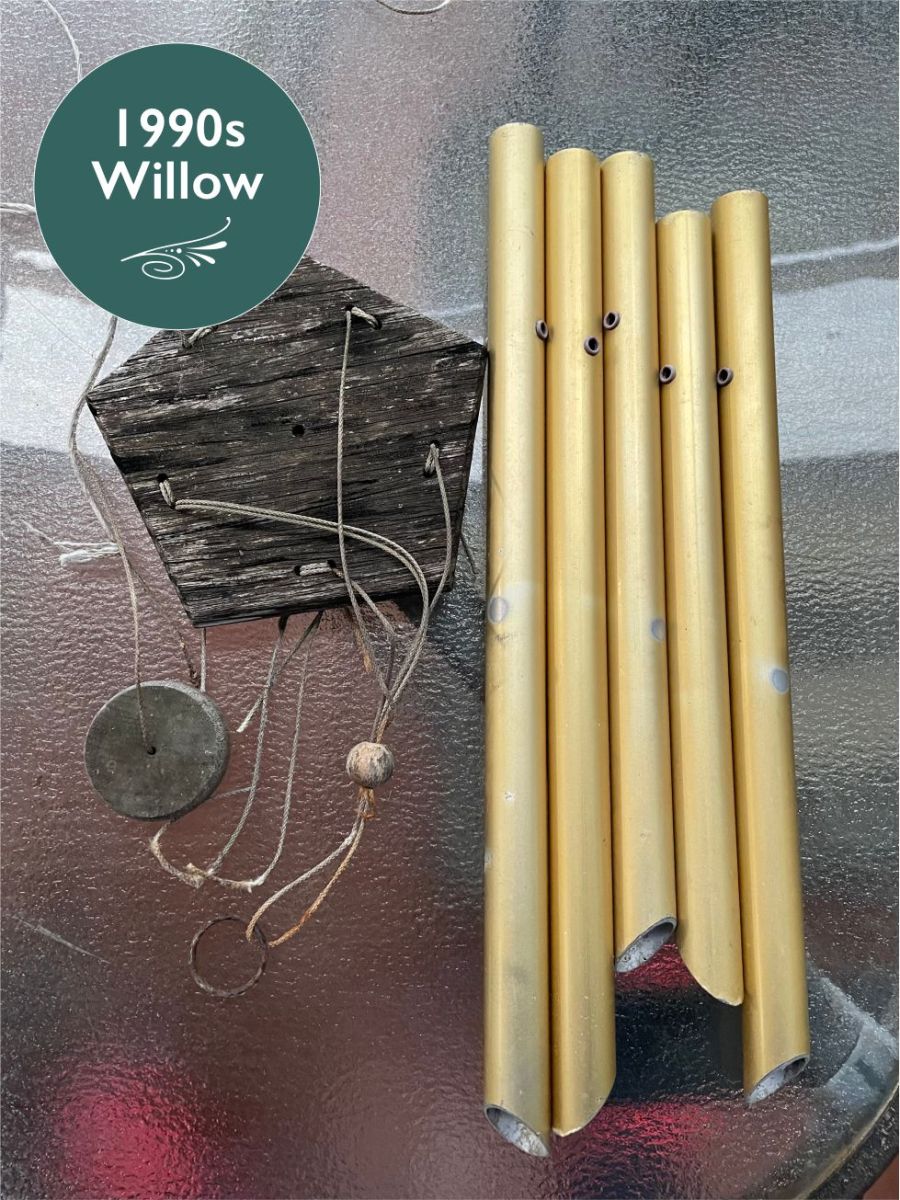 Are your old chimes in need of some TLC?
Our refurbishing service costs between $79 and $125 plus postage. Depending on the condition, we usually replace all parts except the pipes. For details please visit our refurbishing page