The calm, friendly sound of the Sanctuary chime was designed for Windsong Chimes by meditation music composer, Christopher Lloyd Clarke. The Sanctuary chime has a crisp, clear tone with excellent sustain, and a melody that is laid-back, familiar and welcoming.
Tuned to an E Pentatonic scale, it features 6 pipes using our 25mm anodised aluminium and has a hanging height of approx 126cm. Sanctuary is available in five colours, Blue, Blush, Bronze, Champagne and Gunmetal.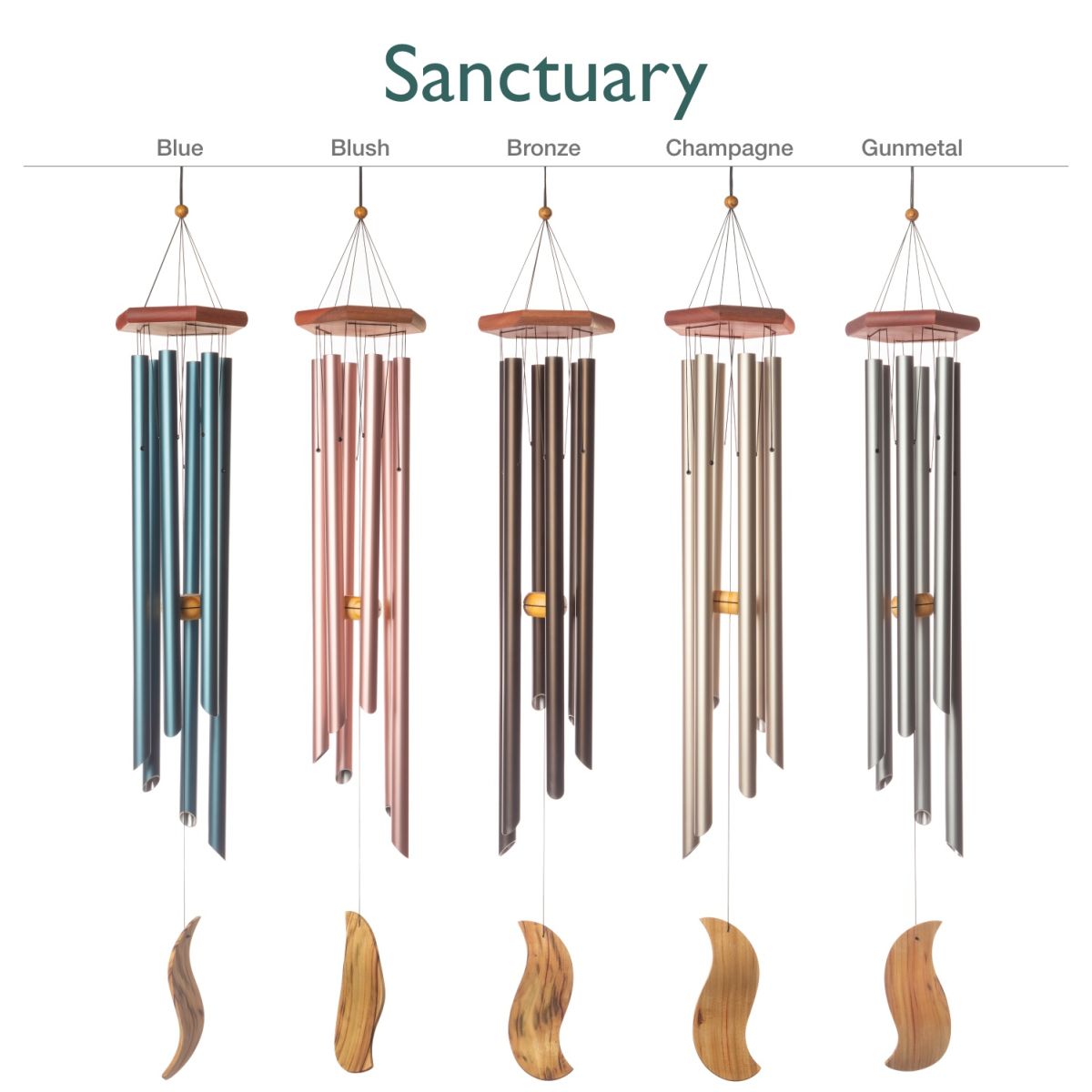 Christopher created this chime, not only to use within his own relaxing music recordings, but also for you, to help make your own home feel like a sanctuary - a place of peace that's special to you.

Meet the composer
Here's a photo of Christopher in action in his studio with our Sanctuary chime.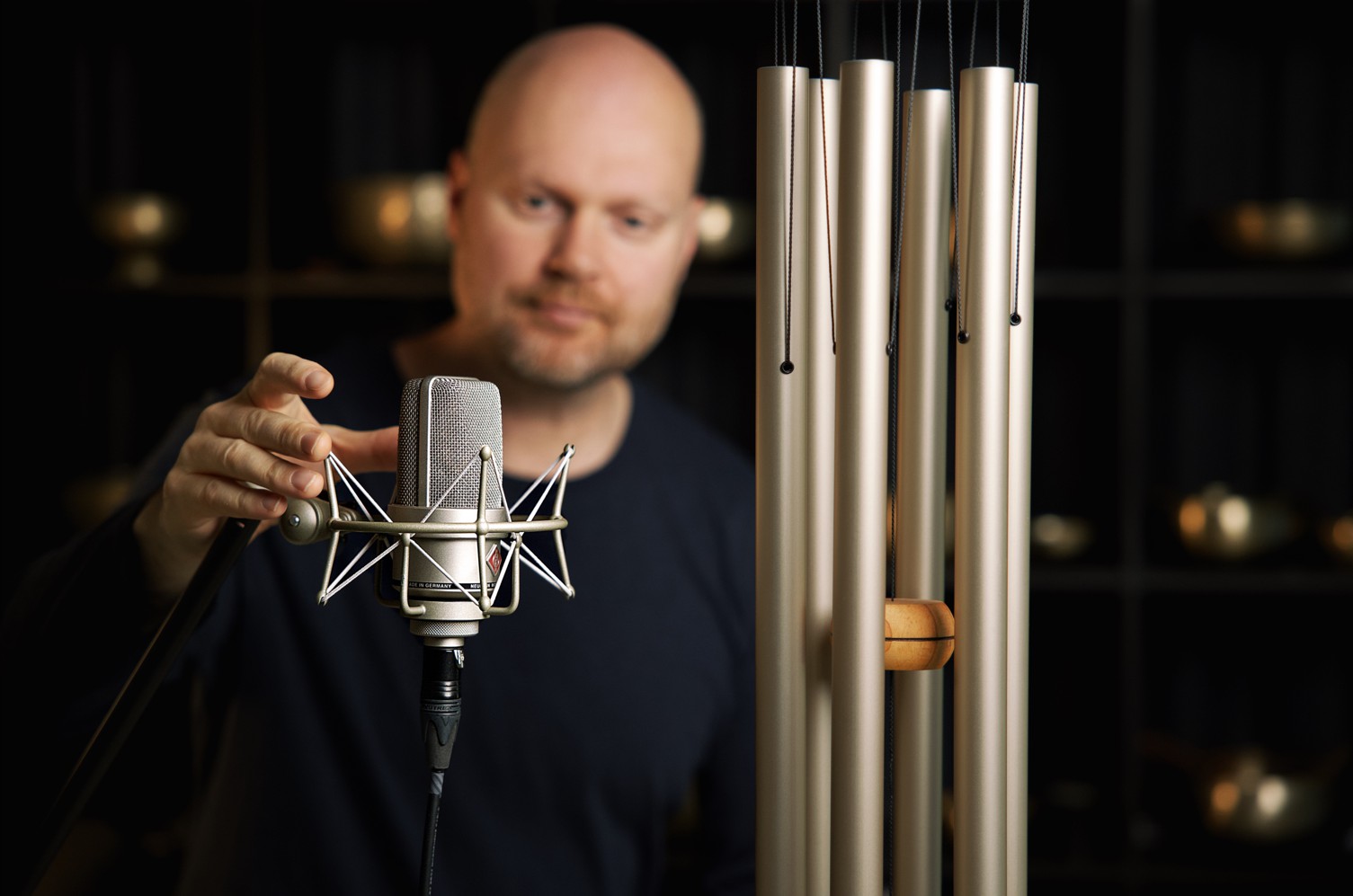 From his studio in Apollo Bay on the southern coast of Victoria, Christopher creates beautiful, meditative music that helps people relax, heal and find stillness in everyday life. Christopher's music has been used by tens of thousands of professional meditation teachers, holistic healers, wellness centres, and mental health professionals. You'll come across his music in the background of countless guided meditation and hypnosis recordings, and also in some of the most popular apps for relaxation and meditation.
Christopher collaborates with professional meditation teachers, therapists and healers around the world, providing them with background music to create recordings and videos that help people with stress relief, natural healing, spiritual growth, mental health and so on. It is through this type of collaboration that Christopher's music has had the greatest impact.
At Windsong Chimes we share Christopher's passion for creating beautiful sounds that help people relax, and the Sanctuary Chime is the fruit of our wonderful partnership.