Windsong Chimes deliver Australia-wide using Australia Post, and we post orders on Mondays, Wednesdays and Fridays. The following guides are approximate, and are based on our own (pre and post COVID disruptions) experience, rather than Australia Post service levels.
We offer a fixed price of $12 for Standard Post to anywhere in the Northern Territory, however please do not rely on these if you really need guaranteed delivery for a date, just call us or select Express Post during checkout.
Our wind chimes can be delivered to Darwin, Alice Springs and Northern Territory, NT. All of our chimes are all boxed and post friendly, and those of you living in the Northern Territory will have experience of slightly longer delivery times.
Darwin 4 - 12 business days or 2 - 4 business days with Express Post
Alice Springs 4 - 12 business days or 3 - 5 business days with Express Post
Country 6 - 12 business days or 3 - 8 business days with Express Post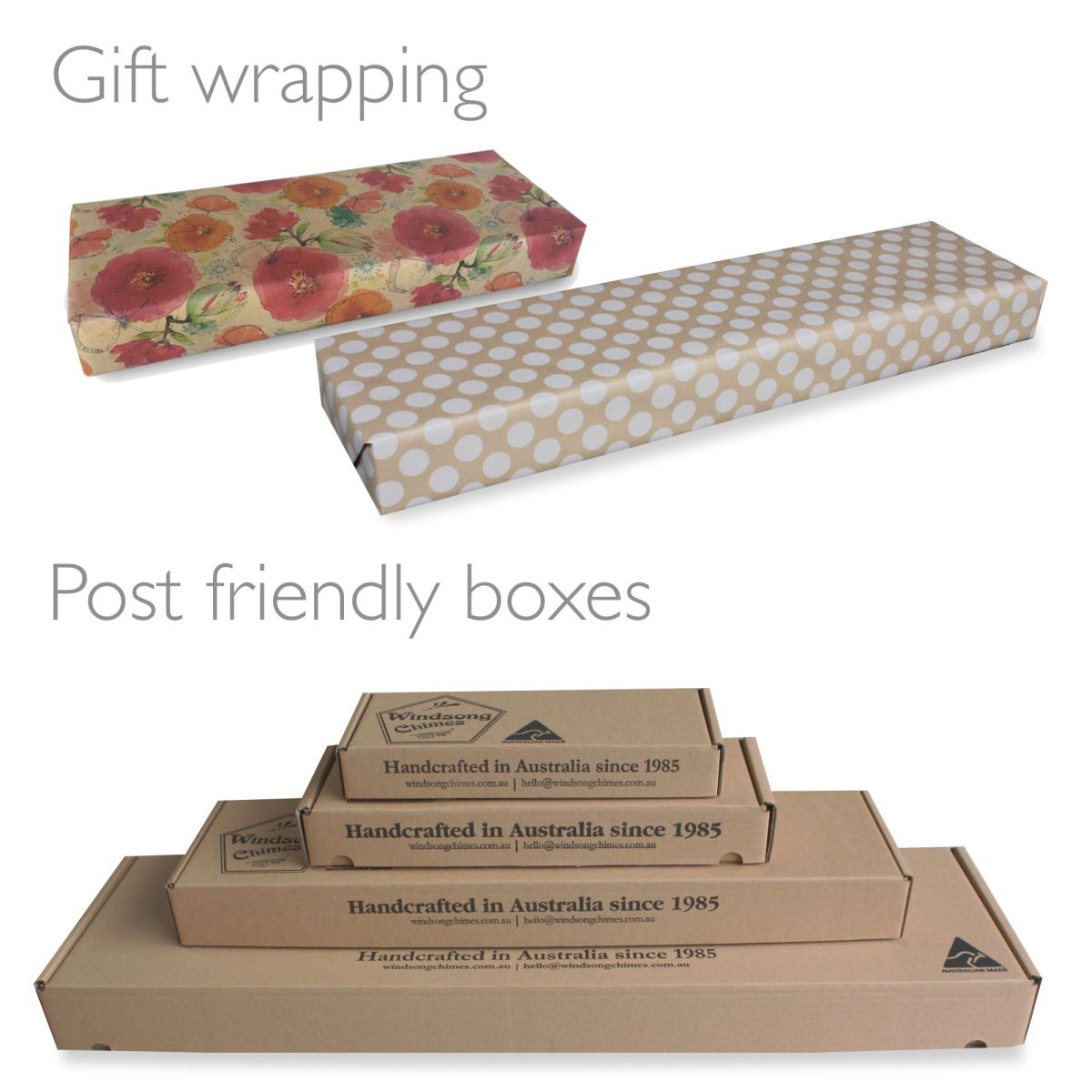 Browse our wind chimes
{{ item.title }}
View chime
Tuning:
{{ item.desc.tuning }}
Hanging Length:
{{ item.desc.length }}
Price:
{{ item.desc.price }}
{{ item.desc.sold }}